Social Media Management & Marketing Service
Vibes Solutions aims to proficiently develop your business and draw the right social media presence in a freshly-unique way. This will highly increase consumers' attraction rather than opting for the traditional forms of advertising.
At Vibes Solutions, you will find the best ways to put out the services and/or products you provide on social media platforms. We work on creating, publishing, and analyzing content you post on social media platforms like Facebook, Instagram, Snapchat, YouTube, and Twitter. Which ultimately aims to help your company grow.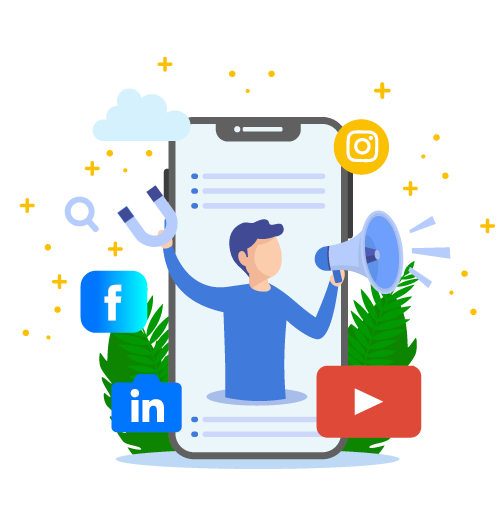 Leading Features for Social Media