Restaurant App
Get the application for restaurants from Vibes Solutions, which provides ready-made features and features in addition to the possibility of developing additional features according to your needs as the application has been fully developed by a team of programmers and specialized systems analysts after studying the needs of the market and the sector.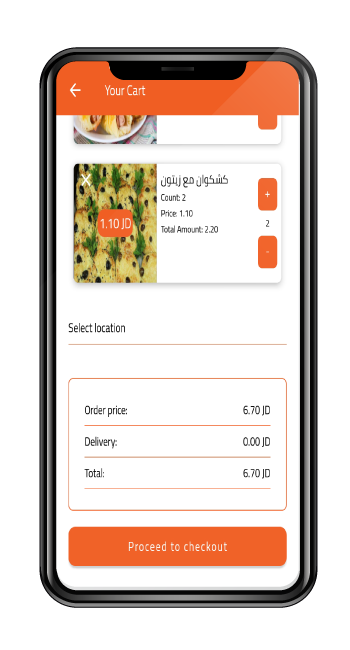 Cashier system and control panel
The Benefits that the application enjoys for the sake of customer service
The app is safe and reliable and it sends verification messages

Writing notes on each item to ensure that the order gets the shape and taste that he likes.

Knowing when to prepare the order, when it will come out of the restaurant, and how much time left to reach it.

The alerts feature is where notifications are sent to the customer in the event of new offers or products.

Payment service is available upon receipt or online payment.

Choose multiple orders and place them in your smart basket to complete shopping.

Supports languages to make the operation easier for the customer and make sure he understands the products correctly.

Calculate the order price and the delivery price, then the full amount is calculated and shown on the screen.

Update your site at any time if you move to another place.