Sharek
A specialized website and application for the questionnaire and conducting local and international studies in many different areas of life, which is used by companies and institutions and even graduate students and project students, where the questionnaire is published in various countries and groups to be filled out by the target group
The system contains a special page for the system administrator and a mobile application.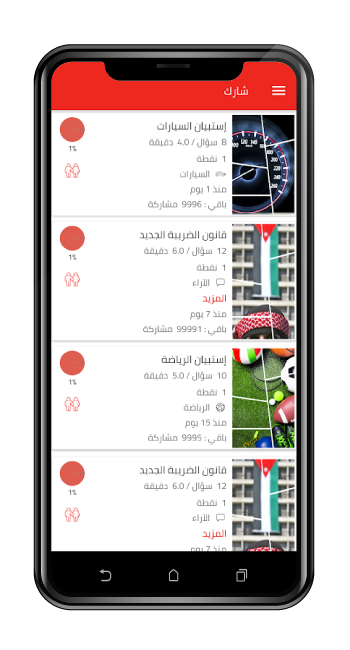 Admin Panel
The admin page features the system
User App
Regarding the application, we have provided many features that are beneficial to the user
Take advantage of the studies and questionnaires available on the application.

Responses to several questionnaires can be submitted simultaneously or at different times.

The possibility of publishing a questionnaire in a specific field and receiving responses from interested persons.

The responses sent can be converted into points and the user can use them to buy products from different places.

The application also has Arabic and English languages ​​to enable the user to choose himself.

There are also classifications for many different topics through which the areas that the user care about are chosen.

There is also a favorite in case the client wants to save specific fields to see it at another time.