News app from Vibes Solutions
In recent times, websites have spread vary widely, as it has become difficult to access the latest news and follow it, and at the same time the percentage of application usage has increased significantly and very large, so we designed a special news application with a team of experienced and highly qualified programmers with the latest technologies and global tools so that you can By publishing the most important and latest local and international news and developments, to reach the largest possible number of followers and readers, and to facilitate the process of exchanging opinions, comments and posts so that your news reaches the highest level of follow-up.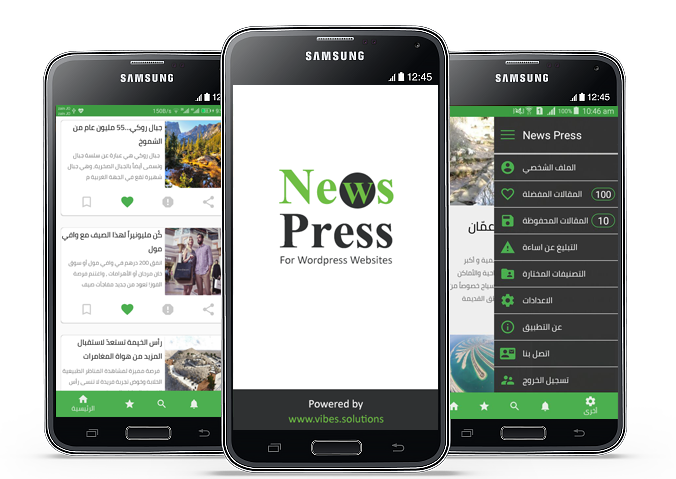 The properties of the News app
The application contains many features and the properties to facilitate the browsing process and follow the latest local and international news and developments smoothly and flexibly.
Among the important features that are available in this application are:
The application is linked with your website so that the news is shared through the site with the application, and in the event that there is more than one site, the application is linked with all sites and appears to the user as if from one site to increase the diversity of news and publishing and reach more followers and readers.

The application can be linked with the followers' favorite social media to allow them to interact with the articles and reach the largest number possible to publish their opinions and share them with everyone and through comments on Facebook and manage these comments easily.

There is also an alert feature, where notifications are sent to followers on all new news, articles, and information, and the follower can specify the content, information, and news of interest to him so that the follower is alerted to it if new content is released.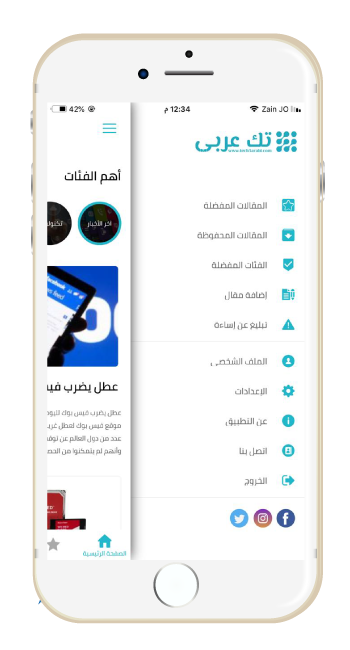 These are some of the advantages that we have provided for our followers to receive the latest news, the most important of which is at any time.